UPDATE: The chrome extension has been removed from the chrome store and is not availble. The best solution existing as of now is - Automated Facebook Birthday Wishes.
Facebook has options to remind you whenever a friends birthday is near. You will see a notification on your Facebook page or you can even get a mail regarding upcoming birthdays.
But still, we often miss to wish our friends and only regret later on. Here is a Google Chrome extension - HappyBirthday which can automatically send birthday wishes to your Facebook friends. You can set the message and it will post it to your friends Wall on their birthdays by collecting birthday information from your Facebook account.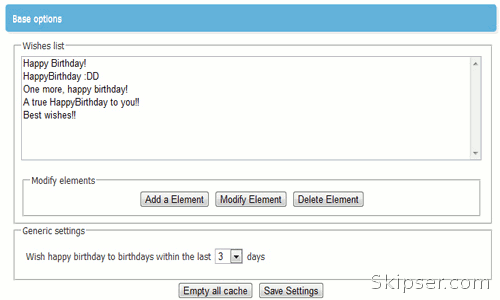 HappyBirthday will also show a chrome bar notification having the number of messages sent when ever it sends a new birthday message.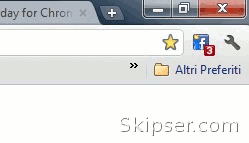 It is possible to check which friends have been wished and what was wished to them by clicking on the taskbar icon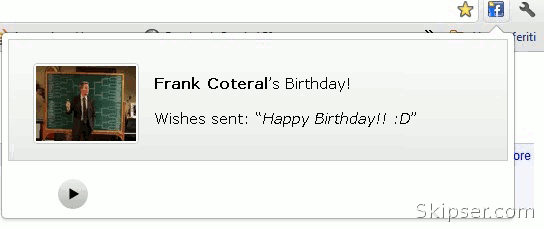 You can also manually go and check your friends wall to see Happybirthday in action. As the wishes are sent automatically, you don't have to worry about remembering birthdays anymore.
Important: The extension requires you to allow access to your facebook profile. Use at your own risk.
Related: Facebook for Google Chrome extension