For most of us, one web site that will be open all the time when we are in front of our computers is Facebook. Most times, one need to specifically go to the tab or browser window where Facebook is open to see updates.
Facebook for Google Chrome extension is a new wonderful way to stay connected to Facebook at all times, no matter which website you are on. This extension adds a Facebook button to the top right area of browser's toolbar from which you can access your Facebook news feed, your Wall, notifications, inbox and even post new updates. All this without opening the Facebook website.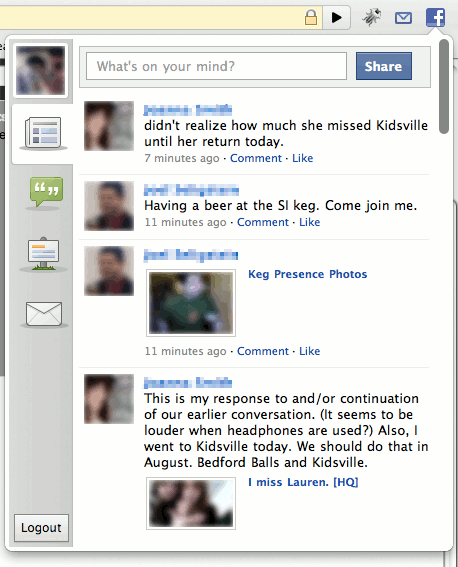 On clicking the facebook button, a popup pannel appears containing your Facebook page. Facebook extension for Google chrome is one of the most popular extensions with over 34,000 weekly downloads.