Windows allows three kinds of file permissions-
Normal (Any body can see, read and write)
Read-Only (Any body can see, but the file can't be modified)
Hidden (Nobody can see the file)
If you want to see a file in a folder that you know is hidden, you need to enable showing hidden items from folder options. Here is how to get the folder options -
Win XP: Open up "My Computer" and select "Tools -> Folder options".
Windows 7: Open control panel, select "All control panel options" if all items are not shown and from the list, select "Folder options".
In the folder options window, just select "Show hidden files and folders" option as below.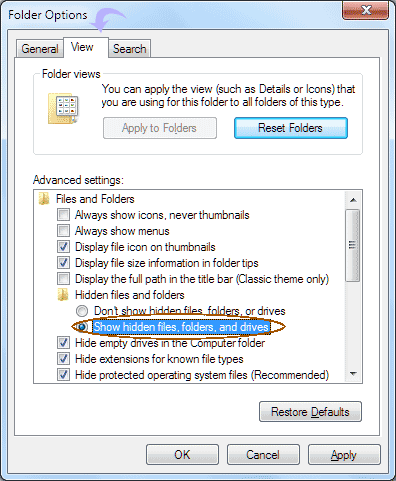 That's it. Windows will start showing hidden files and folders in explorer from now on.