No one likes a snoop. Having one watching your every move is, frankly, quite creepy. Hence, why it came as such a relief when Mozilla Firefox announced the launch of its new feature…the 'Do Not Track' option.
Just to help you all keep up, in case you're not completely aware of what I'm on about, website servers have the ability to keep track of all your Internet activities ("Did I just hear a 'jaw drop?"). If one was under the impression that all their information is private, it's not. Online tracking has been on since the very advent of the Internet itself.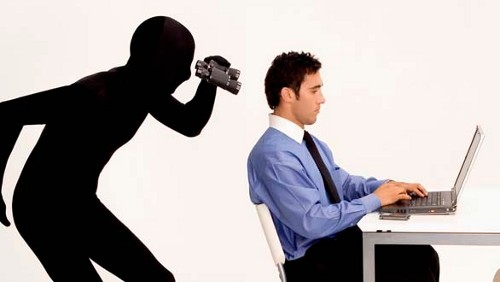 It's mainly done to help websites do a market survey. It helps them know what the public is raving over, what the popular interests are…and cater to them accordingly. It's the reason why 'random ads' keep popping up when you visit certain sites.
The Do Not Track Feature.
Nowadays, however, most of the web browsers are honing their 'security features' to give us more control over our privacy. Mozilla Firefox is one of them. With their recent introduction of the 'Do Not Track' option, they're handing over the 'reins' to us…in terms of our confidentiality that is.
On activation, this lets websites know that we don't want to be tracked simply by conveying a 'Do Not Track' HTTP header, when the server requests for our data. However, it's up to the website if they want to adhere to it, or not. They're not legally bound to do so, but most do in order to respect the client's confidentiality.
This feature helps tell websites, that you're not willing to part with your data, and would appreciate it if that policy weren't breached. Activating it will allow us to 'tighten the rope' around how our data is accumulated and used.
It's not an 'Ad Blocker'. It's only a 'privacy protector'. It won't make websites stop sending those 'sometimes-exasperating' ads your way. However, this feature will help classify them on the basis of 'regularly-visited' websites, so as to cater to your interest in the best possible manner. They are also known as 'behavioral ads'.
It may come as a problem when you're trying to access websites that require your data for personalization of the same. Regardless of how frequently you visit them, it may ask you to fill in your information each time. But I guess these are the small sacrifices one can make for security purposes.
You can activate this feature quite easily.
On Firefox 4
Step 1: Go to 'Options'
Step 2: Click on 'Advanced'
Step 3: Under 'General', check the 'Tell Web sites I do not want to be tracked' option
On Firefox 5
Step 1: On your browser, click on the 'Firefox logo'
Step 2: Go to 'Options'. A new window will appear.
Step 3: Click on 'Privacy'
Step 4: Check the 'Tell Web sites I do not want to be tracked' option
Step 5: Click 'Ok', and your changes will get saved
On a Mac
Step 1: Go to 'File'
Step 2: Click on 'Preferences'
Step 3: Go to 'Privacy'
Step 4: Check the 'Tell Web sites I do not want to be tracked' option
The Mozilla 'Firefox for Android', is one of the first web browsers, on a mobile, to offer such a feature.
On Android
Step 1: Swipe 'Left' and select the 'Browser Tools'
Step 2: Go to 'Preference'
Step 3: Select the 'Tell Web sites I do not want to be tracked' option. You can switch it on/off, in the same manner.
While we appreciate the fact that servers are going through such extremes only to provide us with the best, we would suggest sticking to other methods to go about doing so. There are other ways to run a market research, like
Allowing us to visit their website on our own accord, as a result of other marketing techniques. It isn't necessary to spy on us, so as to push their ads down our throat.
If they really require our data, they could request for permission to do so, like those "Would you like to know more" ads.
They could ask us directly to state our interest.
In a way, the 'Do not Track' feature will be more effective for their business as it filters out the ones who aren't interested, from the ones who are. "You have your target audience, right there".
These are just a few suggestions that they could stick to. This not only respects our right to discretion, but also directs companies to the right clients.
It's a win-win situation.
This is a guest post by Lance Goodman of dishtvoffer.com, a site that offers savings and current information on Dish TV, as well as dish.com services.