"ANNA HAZARE" is almost every indian's answer to the question - whom do you want make your role model for fighting corruption.
From a soldier to an RTI (right to information) crusader to his anti-corruption hunger strike, Anna has influenced youth in almost all areas.
Here is a scene from the ramlila maidan where a student thought of protesting in the C programming language.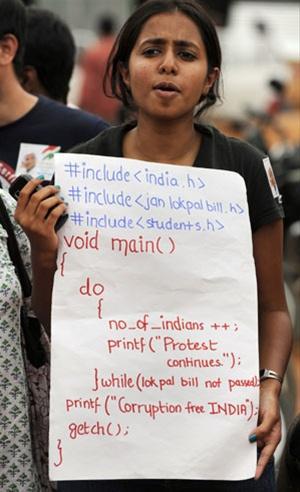 What do you think. Let me know with your comments.