Email technology has advanced greatly. Security features like using https, alternate email, 2-step verification etc have made us feel more secure. But are you fully secure?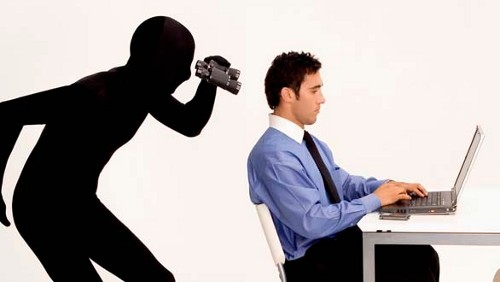 Hackers have done away with the old password changing trick. It can be easily re-set by the owner. Instead, they now resort to just watch and scan your email for financial and other information silently. Since your password is not changed, you never know.
So what's the solution? Changing passwords regularly is one option, but most of us are more comfortable with a single password. The alternate way is to keep tabs on the login activity on your account. Here's how you can check the login activity of your Gmail account -
First login to Gmail. Once the page loads, scroll down to the bottom and look out for "Last account activity". The font colour is a bit light, so you might want to look closely. Click on the "Details" link just besides it.

This will open a new pop up window showing details of your past 10 login activity. The data include access type, location, IP address and the time of login.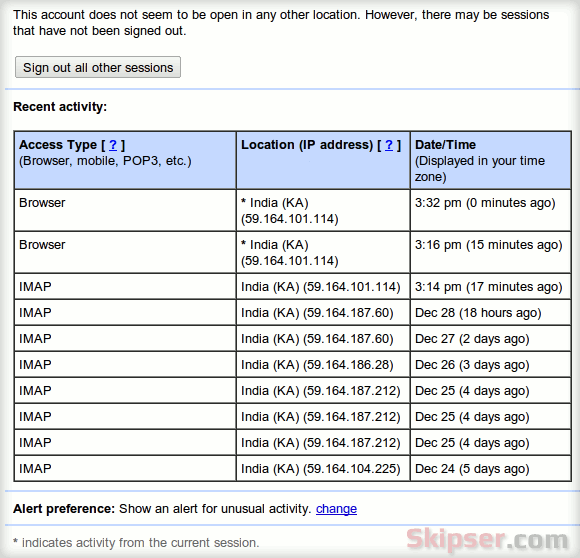 You can use this to check for any suspicious login activity and change your password immediately on finding one. An interesting feature is that Google can automatically give you an alert at the top if it detects anything suspicious. Although a very useful feature, you could choose to disable the alert by clicking on the "Change" link for "Alert Preference".
There is also a button to sign out from all open sessions if you want to do a login re-boot. Although very usefil to keep track of logins, an option to show more number of records would have been a good addition. That would have made a monthly check more realistic. What do you think?
Also see: Tracking Login Activity of Your Yahoo Mail account.