The metro UI in Windows 8 comes with a few pre-installed apps and is a convenient interface to access all your favorite apps. But the default ones are not the only apps available. There are lots of other interesting apps out there that can make life easy.
Just like Apple's iOS and android, Windows 8 also has an online app store from where you can download and install metro apps. Let's see how to do this.
First click on the "Store" item in your metro screen.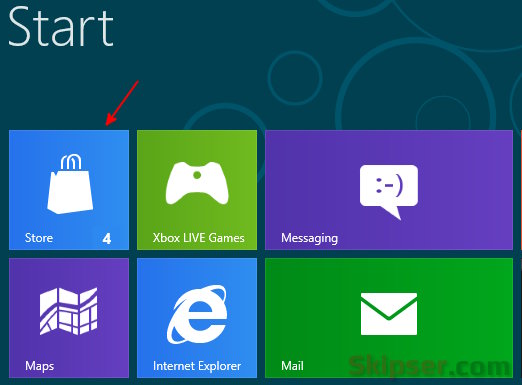 The store is a place where you can download and install apps. You can either browse through the apps or select them based on categories like "Top free apps", "News reader apps" etc.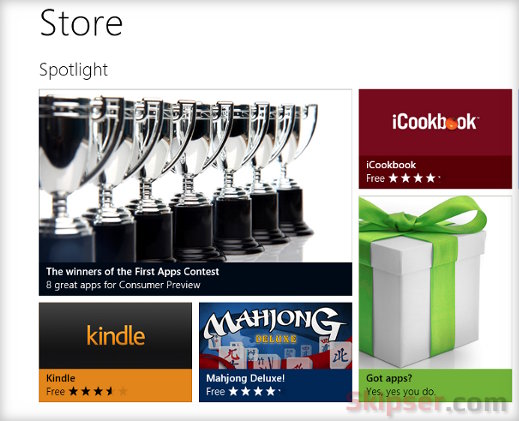 To install an app, just click on it and in the app details page will show up. Here you will find the features, price, screenshots, reviews and more on the app. To install the app, just click on the "Install" button. The app will be downloaded and installed to your computer.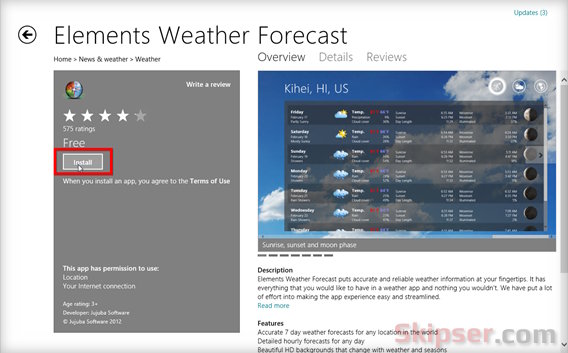 Once done a notification will popup saying the app was installed and you will also see the app icon on the metro screen.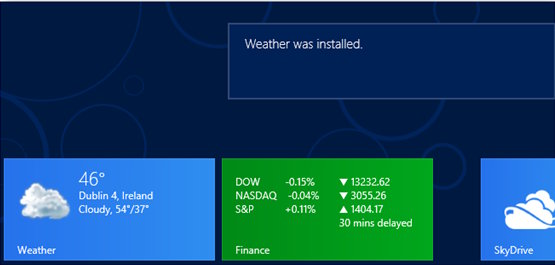 The Windows 8 app store being relatively new has fewer apps compared to Google play store or itunes store. But still there are quite a few apps that are worth trying out.
Also see:
How to uninstall metro apps.
Run apps in split screen alongside your desktop.