User names are very important in social networking and the same is with pinterest. There would be thousands of people with the same name as yours and getting a user name very similar to your original name is a matter of luck.
Entered a wrong name, spelling mistake or what ever the reason, you can easily change your pinterest username if you want to. Just follow these steps.
1. From the top right drop down menu against your name, select "Settings".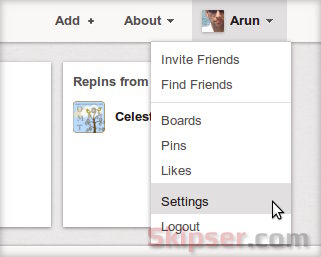 2. In the "Edit Profile" page that appears, choose a new username and click "Save Profile". As you type a new user name, pinterest will automatically check and tell you if the name is available.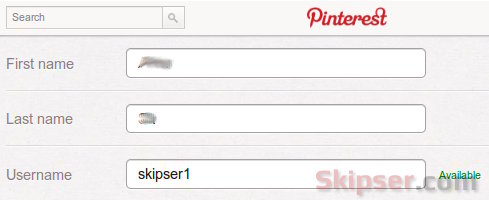 Unlike other social networking sites like facebook, there is no limit to the number of times you can change your id. The only restriction is that your username should not be less than 3 or more than 15 characters long.