On November 14th - celebrated as children's day in India, Google's home page will be decorated by a Doodle designed by a little Indian.
Google is conducting it's Doodle design competition "Doodle 4 Google" among Indian students aged 1-10. Out of a whooping 150,000 entries received, 45 have been shortlisted and the winner will be selected by a public vote with Dennis Hwang himself doing the honors.
Its really amazing to see how creative little ones are looking at the Doodles. So please do vote.
Here are some of my favorites among the final 45.
GIFTS BEYOND PRICE
By: Gayatri Ketharaman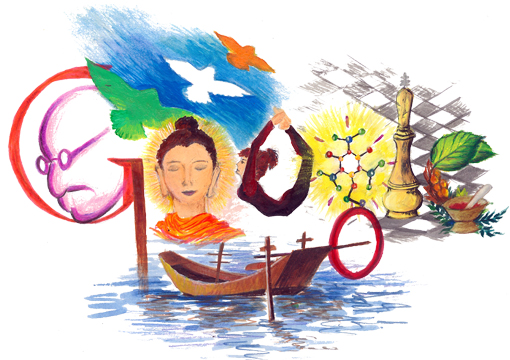 FESTIVALS
By: Trisha Chatterjee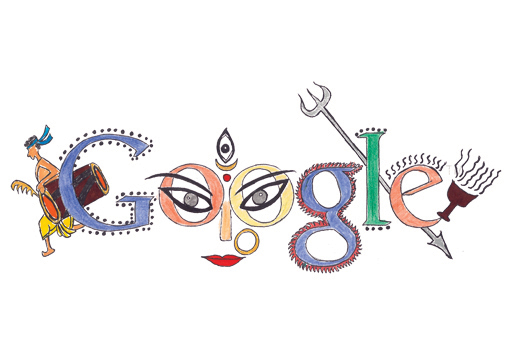 Gallantry Gifts From India
By: Mann Dubey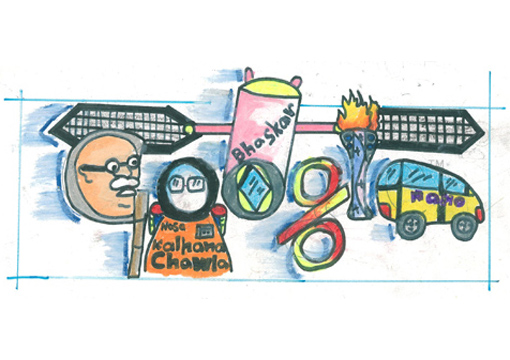 The Gandhiji in the last one resembles more of L.K.Adwani, but still can you believe a 5 year old drew this?
Google has conducted similar contest in the US as well which saw more than 100,000 entries. With Rs.200,000 school technology grant price for the winner, its really an encouragement to the little ones.