Till now, Google was the one who liked poking users with Easter egg surprises on their search pages. Now it's Bing's turn with Microsoft adding some gaming action to search results.
Try searching for "Pong" in Bing, and you would find a game board for "Bing Pong" at the top along with other search results. Similar to the ping-pong game, there is a ball and two players - you and Bing. You can hit the ball by moving your mouse up and down from inside the board.
So here's Bing-Pong in action.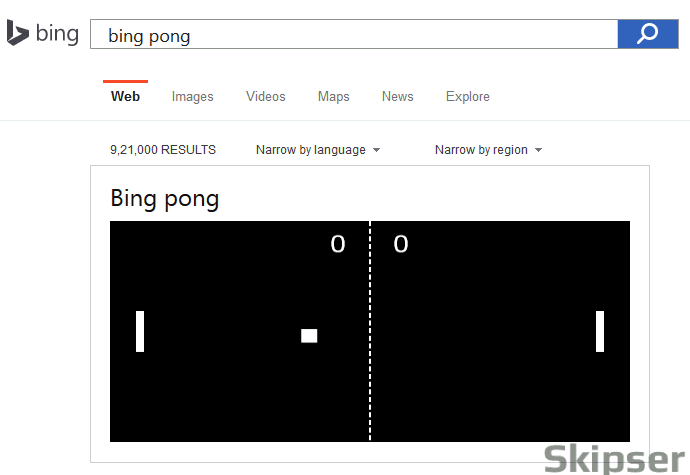 Here's the direct link to bing for "pong" search page. Just click on the link and start playing!
www.bing.com/search?q=bing+pong&qs=n&form=QBLH&pq=bing+pong