The default search engine configured in Microsoft Edge is Bing. But a lot of us have different preferences and would like to have Google, Yahoo or other search engines to be the default. Here's how to do this-
Load your favorite search engine site in Edge.
Click on the "..." menu item on top right, scroll down and select "Advanced Settings".
Scroll down, click on "Search in address bar with" option and select "<Add New>".
Click on the your search engine shown and select "Add as default".
That's it, edge will now use your favorite engine as the default. Here's a visual guide to make it simple -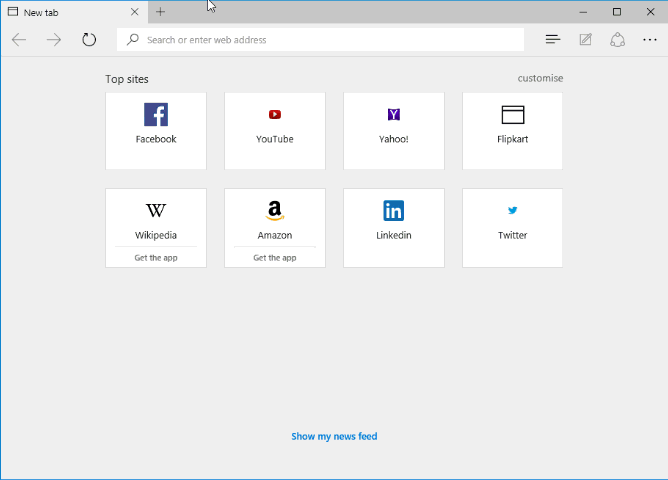 You can now type anything on the address bar and edge will search it for you using your new search engine. If the search engine supports suggestions like Google, it will also show these suggestions as well.
This is much similar to chrome where you can add search engines after visiting that search home page. The technology behind this search enging detection is call "Open Search". So any search engine that supports "Open search" can be added to edge. Currently available options are - Bing, Google, DuckDuckGo and Twitter.