"Google Drive" is Google's alternative to Dropbox, Skydrive and any other cloud based free storage services out there. Its is all set to be released mostly on Tuesday 24th April 2012.
The mail feature of Google Drive is that it provides a free storage of 5GB. Of course you can buy more if you want. But the free limit is more than double compared to a meager 2Gb of Dropbox but less than Skydrive's whooping 25GB.
How to use Google Drive.
From leaked pictures and gossips, there are three ways to use Google Drive. What ever method you use, having a Gmail account is a must.
1. Using a web browser.
Just navigate to drive.google.com and login using your Gmail credentials. Using the Google Drive web page interface is very easy.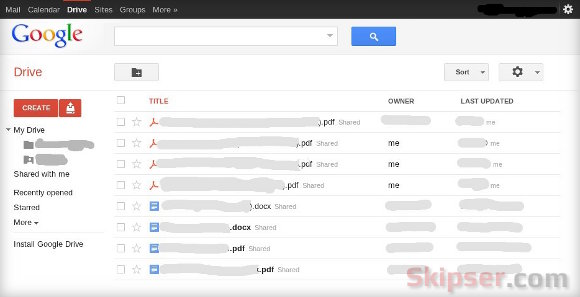 You can create a new drive using the "Create Drive" button on the left. Inside a drive you can either create new sub directories or upload files. There is no restrictions on the type of files you can upload to Google drive.
2. Using the "Google Drive" desktop client.
Google also offers a desktop client as well. To install the client, you can navigate to drive.google.com and click on the "Download Google Drive" option.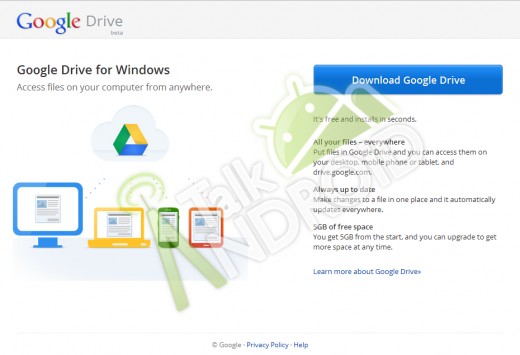 If you are already logged in using a browser, you can use the "Download Drive" option on the left to download a client for your desktop.
I will update the usage instructions once Google drive is released.
3. Using apps on smartphones.
To make it easy to share and update files using smartphones, Google has released apps for both Android and iPhone.
I will update the usage instructions once Google drive is released.
Conclusion:
Google drive is all set to attack Dropbox with more than double free storage size and tons of features. But still, it won't be easy to take away a huge chunk of the lazy Dropbox users who wouldn't bother to move to Google unless they feel a shortage in storage space and payment option pops up.