There are tons of apps available in Google Play. While some are free, all others are paid apps with prices ranging from 99¢ to 200$. And for most free apps, there is always a paid app with that extra juice you wish you had.
A lot of people shy away from a really beneficial paid app wondering whether or not it would be useful after buying. What they don't know is that you can actually try out android apps without shelling out any money. And its perfectly legal.
Trying out Android apps.
Android doesn't provide any kind of preview or trial version of apps allowing you to try out the functionality and settings before you choose to buy. But to overcome this dilemma, Google offers a trial period instead. That means you can buy an app, try it out for a maximum of 15 minutes and if you don't like the app, just ask Google to take it back and refund your money.
How to return or refund an android app.
1. First buy and install the app from Google play on your phone or using a browser.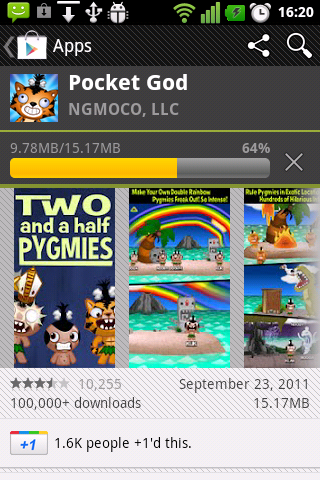 2. Now run and try out the app. Make sure you don't take more than say 10-12 minutes after it was downloaded.
3. If you feel like its not your favourite brand of vodka, just open Google play once again, go to "My Apps" and select the app you just tried.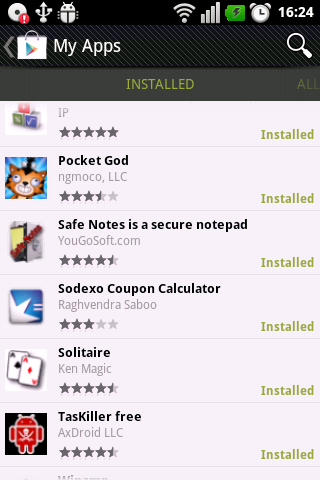 4. Google will automatically show a "Refund" button for the new app for a maximum of 15 minutes using which you can opt-out. For certain apps, you might be asked to give a reason for the opt-out.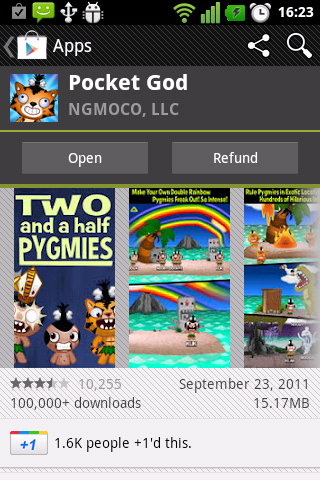 That's it. Your app will be uninstalled from your phone and you will get an email from Google Play which will read something like this -
Your purchase from ngmoco, LLC on Google Play has been cancelled. 
Any charges made will be refunded.
You can try out any number of apps from Google Play, but an app can only be tried out once. If you try buying an app which you have already tried once, you won't get the "Refund" option the second time.
Also beware that the refund period is strictly restricted to 15 minutes from the time the app was downloaded. So better keep a timer and make sure to go for a refund say 10-12 minutes after trying out to avoid any money loss.
System Abuse.
Although the trial feature seems to be a fair deal, it has also become an easy way to abuse the paid system by naughty brains. With apps like Titanium Backup, you can easily take a backup of an installed app, get it refunded and restore the app back.
But this is strictly against Google's policies and is literally piracy.
So go ahead and try out that game app which you had thought of buying.