Google reader didn't have a "Share to Google+" option for quite a long time even after Google+ was released. I had earlier posted a trick to have a Google+ share button in Google reader. But Google has now made it easy and incorporated sharing options into Google reader along with it's new interface roll-out.
There are two ways you can share a story in Google reader to Google+
1. Using the share button-
It almost goes unnoticed, but if you look at the top google bar from your Google reader page, you will find a share icon just next to your photo.

Clicking the share button will open the share preview for the current story you are reading.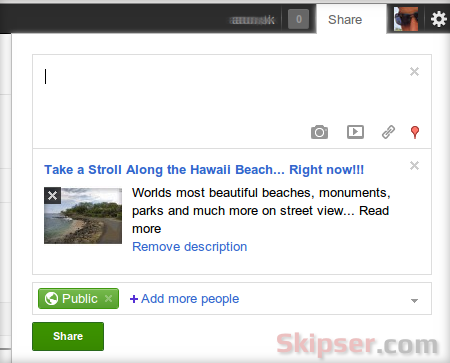 You can add a comment, choose the circles and people whom you want to share with, and click on the Share button to post it to your Google+ page.
2. Using the +1 button
Google reader has now added a +1 button at the end of each story. To share the story to Google+, just click on the +1 button. Google will mark the story as +1'd by you and open a small pop-up: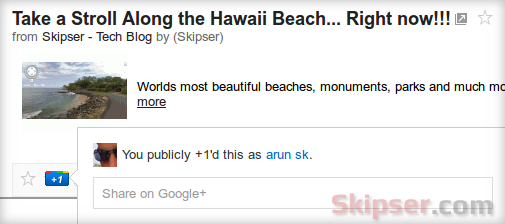 The story is not shared to your Google+ page yet. You need to click on the text box which says "Share on Google+". This will open a bigger pop-up showing how the story would be shared to Google+. You can add a comment and choose the circles and persons you want to share it with -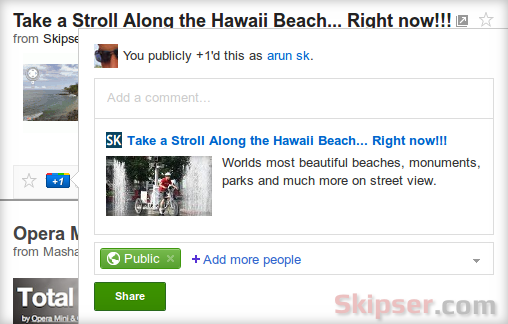 That's it, just click the "Share" button and the story will be added to your Google+ page.