QR codes are fast becoming popular in the advertising world and some of the innovative uses of QR codes could give you some surprising results.
Although there are many free QR generators out there, most of them can only produce a black and white version. Dying to be a bit more creative? Check out unitag.fr/qrcode which can create QR codes like this-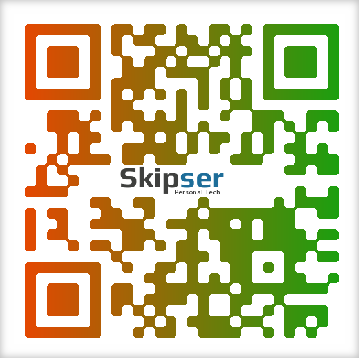 Here you can choose the color gradient, background color and even better - add your own logo image inside the QR code. Some of the other features include-
Real time preview with gradient color selection makes it easy to choose an appealing combination.
Optional shadow can be added for better looks.
Background can be made transparent.
You can create QR code for a wide range of data including links, business card, email, location, SMS text etc.
Things you should know.
Before jumping in to create your own QR code, here are some important things you should know-
1. While choosing the gradient colors, make sure that the contrast between the QR code and the background is strong. Many readers won't be able to decode QR codes with weak contrasts.
2. Always test your QR code after adding a logo image before publishing. Depending on your logo image, it could render the QR code un-readable. Using light colors and avoiding thick lines in the logo will definitely help.
See also: Reading QR codes directly from your browser.