OpenSSH is one of the most important apps to install after jailbreaking your iPhone, iPod or iPad. OpenSSH allows you to securely access your i-Device file system from your computer via wifi using the username and password root/alpine.
How to install OpenSSH.
Installing OpenSSH is just a three step job -
1. First launch Cydia from the springboard. Click on search and search for OpenSSH.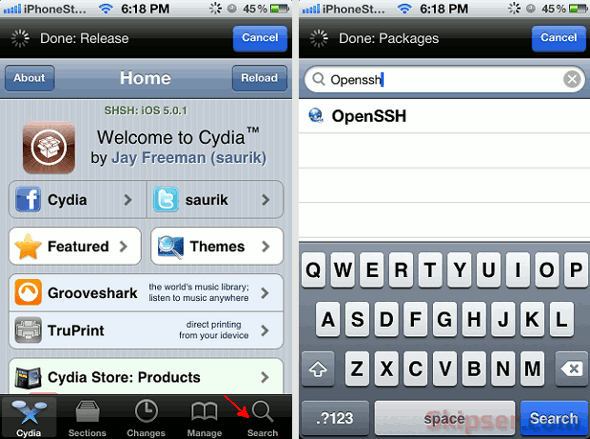 2. OpenSSH package details will come up. Just hit install and in the confirmation screen that comes up, hit "Confirm".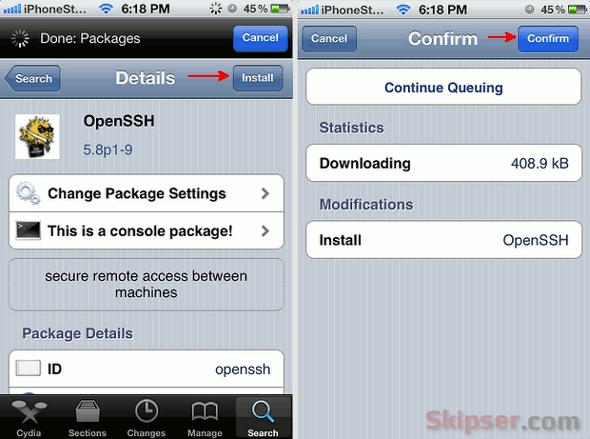 3. OpenSSH will now be installed to your device and once done a "Return To Cydia" button will appear. Click on it.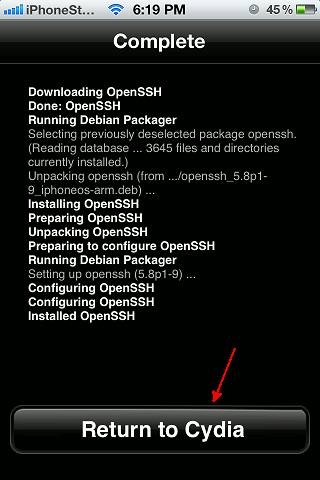 That's it. Now you can access basically anything on your iPhone, iPod or iPad. Please remember that the username and password are -
Username - root
password - alpine