Google+ share button allows Google+ users to share content within their circles. Just like the Facebook Like button, the share button is vital to any publisher.
Now adding the normal Google+ share button or the +1 button to websites is as easy as copy-pasting a small block of code from Google. But what about PDFs?
If you are distributing content as PDF documents, here is a simple trick to embed a Google+ share button which makes it easy for your readers to distribute it.
1. Choose a button.
There are lots of variants of the Google+ share button available with a Google search. You can either search and find one of your choice or even easier, use one of these. Use the "Save image" option from your browser right click menu.
2. Share Link.
Obviously you need an URL to share. The best way is to upload your PDF to your blog/website with a small write up and share the link to the blog post. The Google+ share link needs to be like this -
https://plus.google.com/share?url=URL_HERE
For example,
https://plus.google.com/share?url=http://www.skipser.com
3. Modify your PDF to add the button.
Add the button you chose into the document - preferably at the top or bottom. Now use the mouse to create a box around the button and use the link tool to create a link with the url from step 2. Now save the pdf and that's it.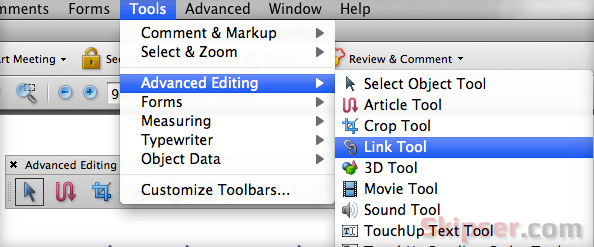 Whenever somebody clicks on the button in your pdf, a browser will open up and your link will be shared to his/her Google+ page.