There are many websites like Youtube, Dailymotion, Vimeo, Yahoo video etc which provide streaming videos. Many of these sites allow you to upload and share videos, but don't have a download option. Youtube now allows downloading videos that you have uploaded, but not videos from others.
Here is an easy to use free tool called All Video Downloader which can be used to download videos from Youtube and more than 250 other video sharing sites for off-line watching. Apart from downloading from almost all popular video streaming sites, you can also save the videos directly in various formats.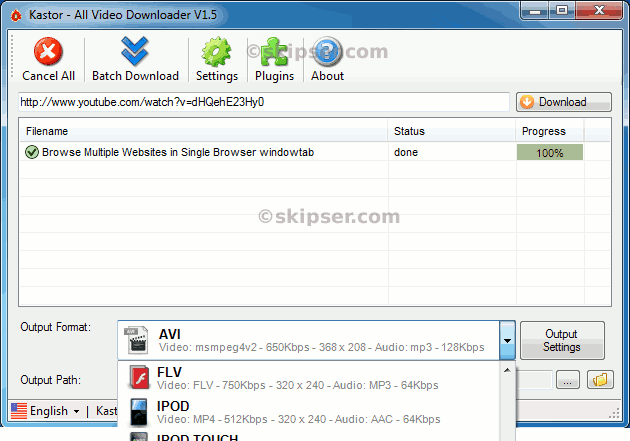 In addition to supporting many mobile platform formats like iPad, iPhone, iPod, PSP etc, you can also add videos to download and save them directly into the desired format. That's easy real time video conversion during downloading.
All video downloader also allows batch downloads. That means you can add more than one video to be downloaded simultaneously.