One of the features that made Facebook stand out from twitter was the visual effect. Yes,Facebook allowed rich media like photos and video, but twitter was more or less limited to text. Even I have googled for "how to add photos in tweets" just to find myself crying out - "damn it".
Well good news, twitter now has a new photo feature that allows users to add photos and even videos to tweets.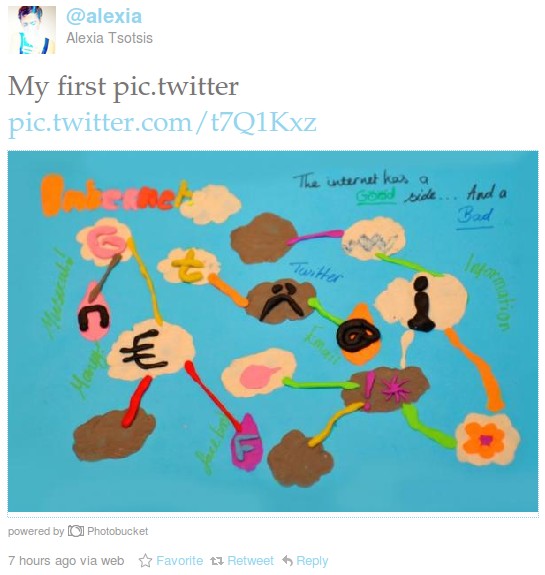 The feature was limited to twitter employees earlier, but is now made available to the larger audience. Adding photos or images is really simple. To add a photo to your tweets, just click on the camera icon located just below the text box for typing your tweets and you will be asked to upload a picture.

The picture shows up in your Tweets and timeline. Twitter has partned with Photobucket to host the pictures added to your tweets. You don't need a Photobucket account to upload or view photos, but beneath every photo in twitter, there is a "Powered by Photobucket" note which is kind of annoying.
By default, twitter only displays tweet images from people you follow. If you look at tweets from other people who you don't follow, the tweet message will be shown but instead of showing the image, you will be given a warning as below.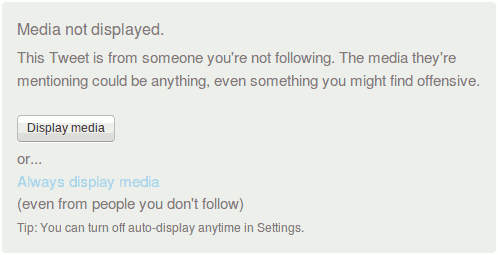 Twitter has also announced plans to add higher level of integration with Apple's iOS 5 (mobile OS), which also leverages the new photo service. A few screen shots as appeared in Techcrunch -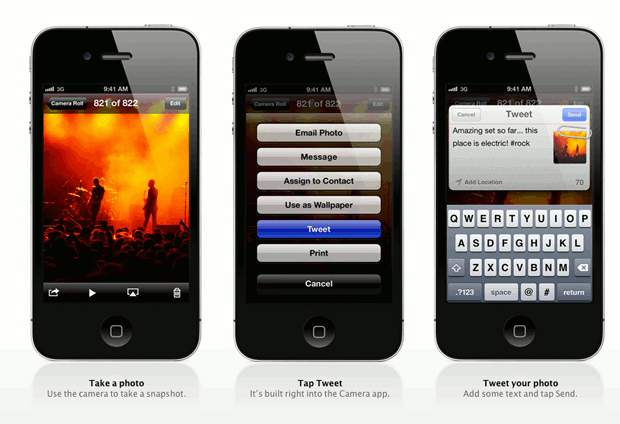 As of today, the image feature is being rolled out. It is not enabled for everyone altogether, but in groups. So if you don't see the camera icon to upload images to your tweets now, don't worry. Just a few days and you should also be seeing it.