Google on July 2011 initiated a project to digitally archive the March 11 Tsunami and earthquake affected areas of Japan.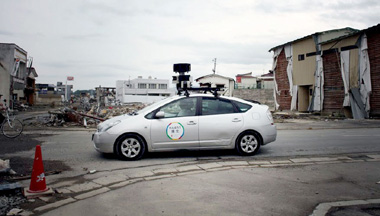 After covering more than 44,000 kilometers, the entire region is now available on Google street view.
If you do a bit of scouting, the vast spans of destruction will definitely amaze you. If you start inland and travel towards the costs, you can see the country side change dramatically with piles of rubble and debris going higher as you move. Most buildings in the cities that once stood tall and proud are now just empty spaces. Here, take a look at it live -
There is also a special website "Build the memory" where you can actually compare street view shots of affected areas before and after the catastrophe. Here are two screen-shots from the website showing the same area before and after the disaster.
Note: In the website, unlike the usual Google map street view integration, zooming beyond the maximum does not automatically take you to the street view. You need to grab and drag the pegman on to a desired location on the map to see the street view.
Before Tsunami.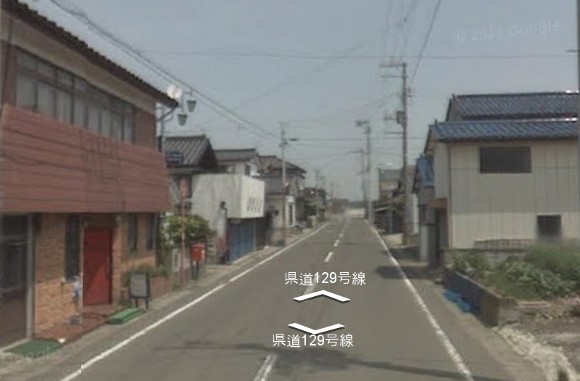 After Tsunami.