You could always share your Google+ albums with anybody in your circles using the "Share Album" button. But the problem is - you can share the album with only those who have a Google+ account. Only they will be able to see it.
What if you want to share your picnic photos with your parents who are just content with their email for social activities and doesn't have a Google+ account?
Well, Google+ has made it easy with the "Share Album via Link" option. It will create a unique link for your album which you can share on mailing lists or forward to friends. Using the link, anybody will be able to view your album pictures even if they don't have a Google+ account.
How to use:
Go to your album page, click on the "Options" menu and then select "Share album via link". This generates a link that you can copy and share with others.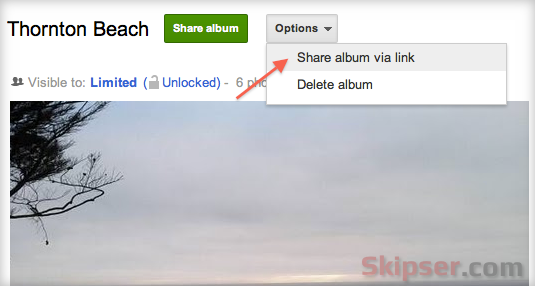 It is important to keep in mind while creating a sharable link is - the album is now visible to all. That means if the link gets forwarded, people outside your share list will also be able to see it. You can also remove or disable the public link any time using the "Remove Link" option as well.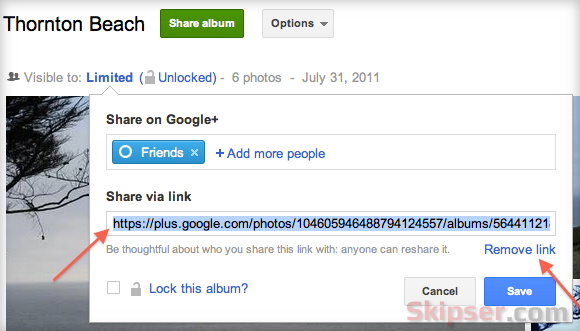 Although a very convenient option to share albums, it could easily jeopardize your privacy with a little carelessness.
Suppose you share an album having a not-for-public photo by accident. Not only can anybody with the link view it, but can copy the photo as well. That means even if you realize your mistake and turn the link off, there are enough chances somebody has a copy.
So please be extra careful while sharing albums: especially ones with large number of photos.
IMPORTANT: As with other features, Google+ has only started rolling out this feature and if you don't see it now, just give it some time.