Bing brings you a new look every day with a different background image. The images are also available in High-res and there are free apps like Bing Desktop which allows you to set them as your desktop wallpaper.
If you are also a fan of the Bing Wallpapers and would like to have them on your Windows phone, here's a cool app called Papercut that can do exactly that. Paper cut automatically fetches the latest wallpaper everyday automatically and sets it as your wallpaper. In addition, it also stores the older images for you to choose from in future.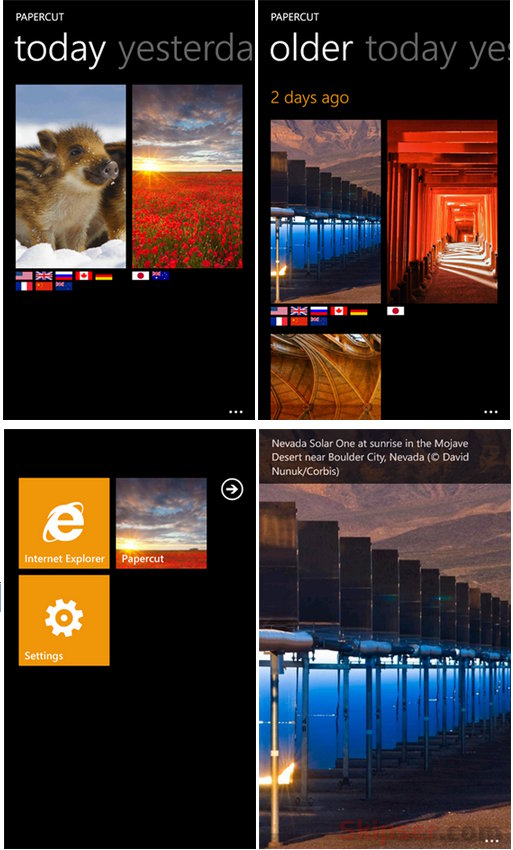 Here's a list of its features it offers -
Fresh new Bing backgrounds every day
Backgrounds from 10 different regions all around the world
Live Tile that displays today featured image
Fast and fluid Metro interface
Absolutely free to use (however, you can donate and support the developer by buying a paid version)
It also fetches a description of the image you can see in preview. The app is available as a free version or if you would like to support the developer, as a paid version as well.