ORB - stands for Orbital Ring Bluetooth is a beautiful finger ring that doubles as a wireless ear piece. ORB is developed by "Hybra Advance Technology" in partnership with Absolutely New's Science + Technology Division.
On your finger, it is a cool platinum ring with a high resolution display doubling as an artwork. Give it a twist and the right transforms into a comfortable, secure and sophisticated Bluetooth headset for hands-free calling.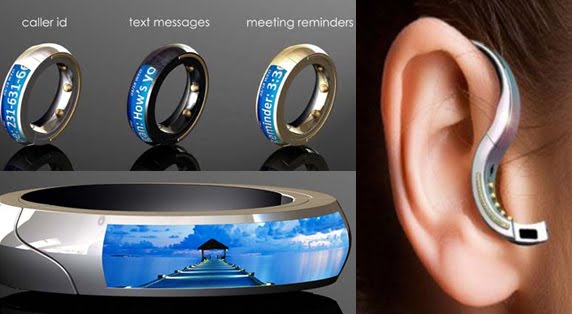 Features of the ORB
Even though the ORB is so small, the technology inside is not. In fact, the concept had won the Consumer Electronics Show (CES) Best of Innovation winner in 2010.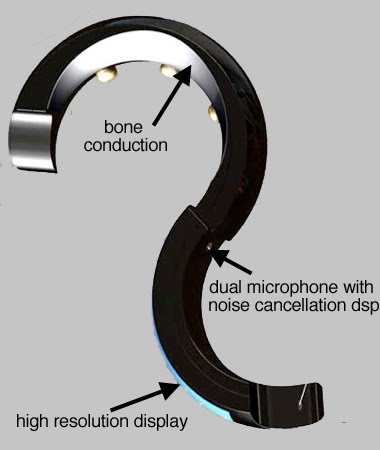 Here are some of its interesting features-
The headphone part uses bone conduction technology for sound quality. This makes the voice sound like the person's voice in real world without having to put anything inside your ear.
Advanced microphones with better noise cancellation.
Vibratory alters for incoming calls, text messages and reminders.
FOLED (Flexible Organic Light Emitting Diode) screen for full-color display of caller ID, text messages and calendar reminders.
Real life usage
The ring vibrates alerting you for any incoming call, text messages, reminders or alarms. For any alert, a horizontal streaming message will appear showing details like caller ids, reminder text, message information etc. To answer a call you just need to twist the ring open and slit it over the ear. The touch screen display also has buttons to decline calls, dismissing reminders and deleting messages. When idle, the ring can also be made to serve as a clock or to display some artwork.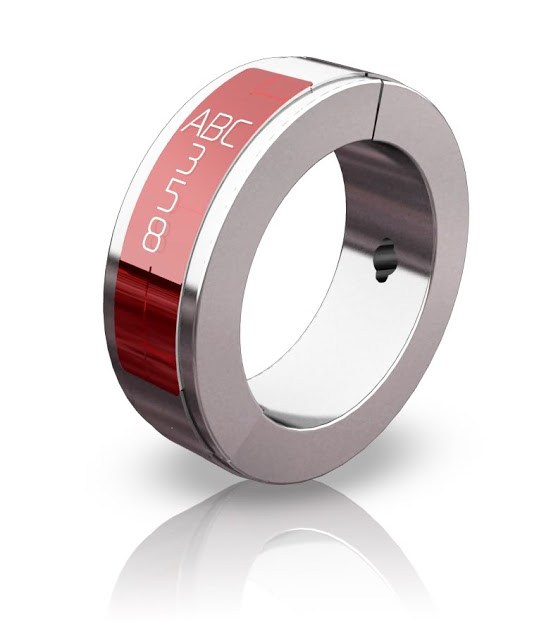 The O.R.B. also features military-grade seals and gaskets, making it fully waterproof and built to accompany you on any adventure. A base model ORB is priced at $129. Deluxe and limited editions featuring decorative gemstones will also be available at custom prices.
Although it has been in development since 2010, Hybra is yet to release it officially. So would you get one of these? Plz share your opinion as comments below.