Steve McCurry is best known for his epic image of an Afghani woman with striking green eyes which was published on the cover page of the National Geographic. It has been described as "The Most Evocative Color Photography Ever".
During the eighties, he spent considerable time in India photographing trains and stations, creating a visual narrative of day to day activities and capturing his unique perspective in this fascinating personal account. Here's a few among the collection which surely will bring back some old memories.
Good old steam engine in the backdrop of the Taj Mahal in Agra.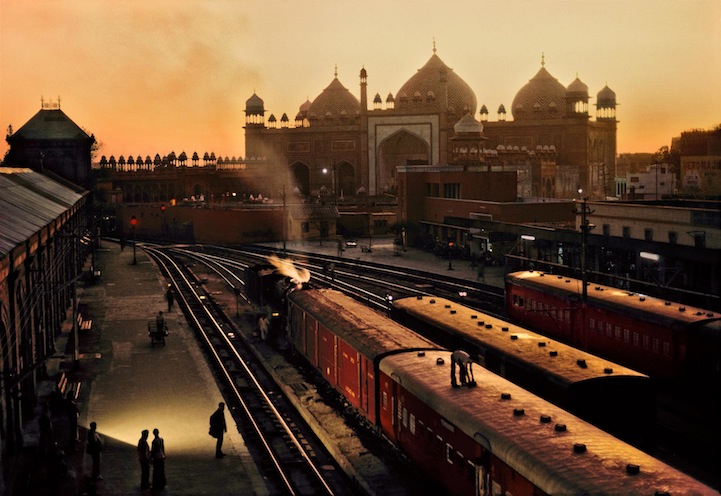 Agra train station in a cold morning.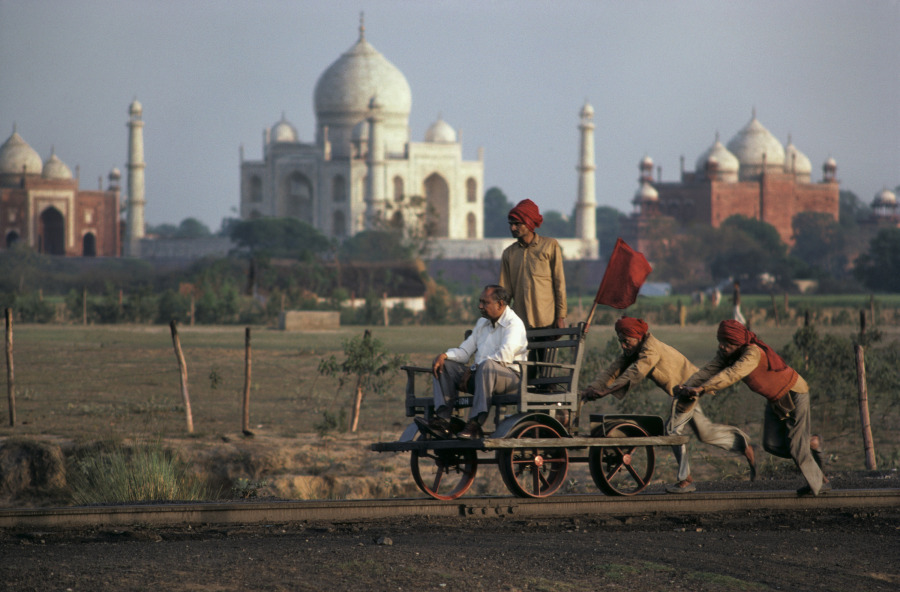 Railroad line inspector being pushed by a retinue of workers checking tracks for wear and tear.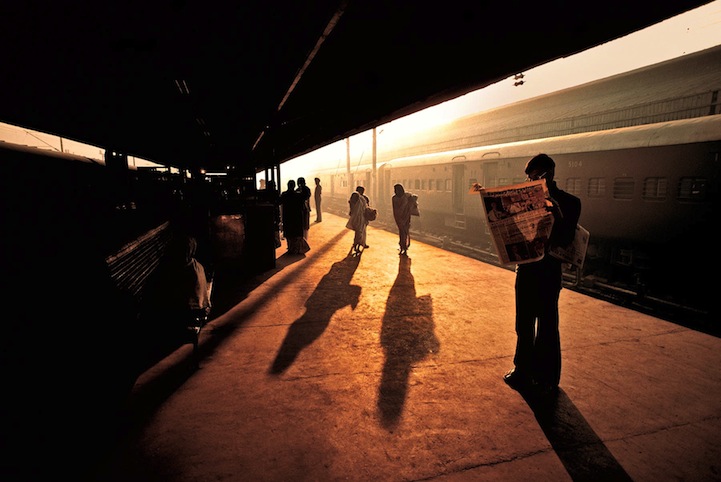 Another cold and foggy morning at Agra railway station.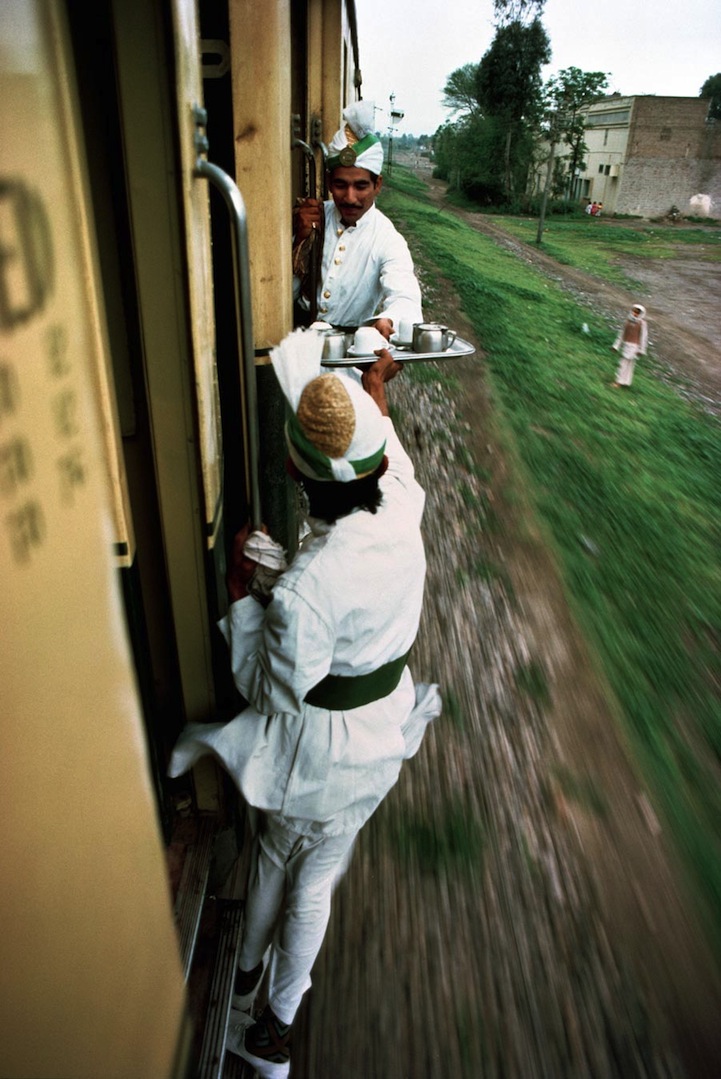 Waiters in a luxury class train. Even today, tea vendors doing all sorts of circus moving around boggies is a common sight in India.
Almost all indian locomotives are painted brick red in color - a tradition that has continued from the British era.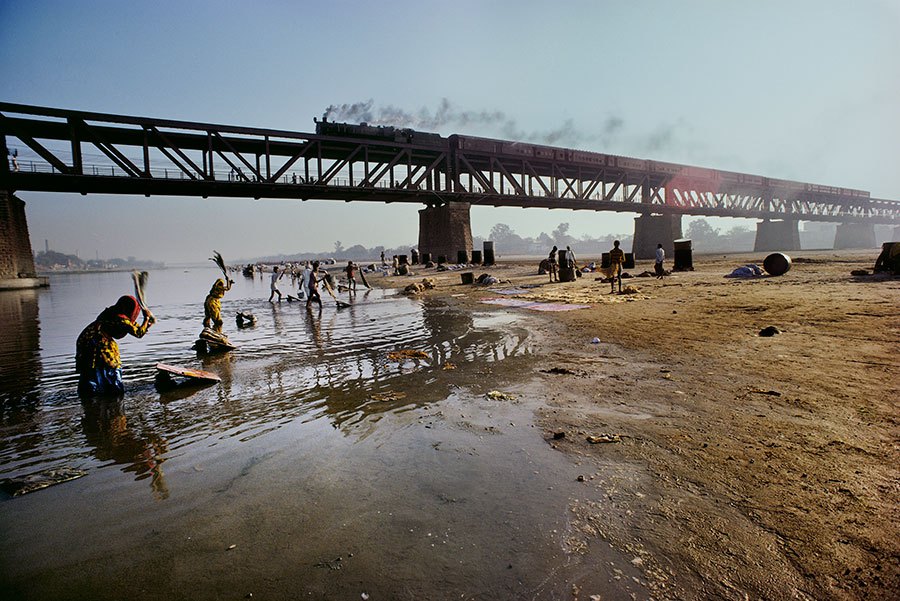 Train passing on a bridge over the Yamuna river.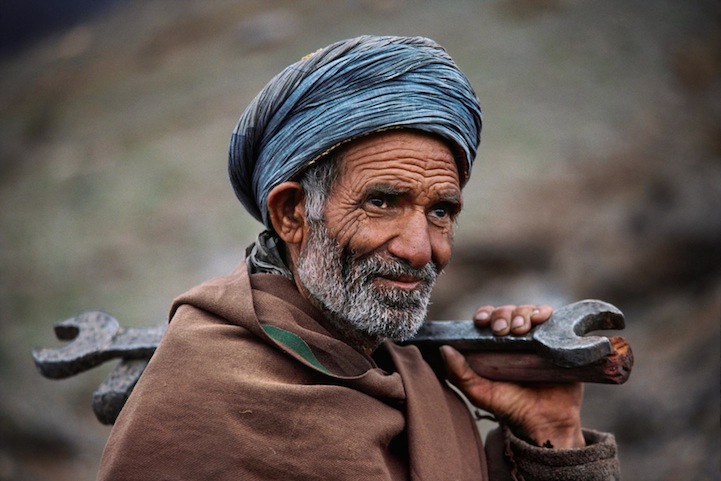 "Trackmen" as they are called keeps the 65,000 km tracks in good health.