It is very common to miss out sms messages or incoming calls on your phone while you are working. May be you are in too much concentration or you have your earphones plugged on.
If you are using an android phone, you can easily see all notifications like incoming call, text messages, low battery warnings etc as desktop notifications using this freeware - Android-notifier.
To use the notifier, you need to install two things. One is the notifier app in your android mobile and the other is the supporting notifier program on your computer. The notifier program is available for all platforms including Windows, Linux and Mac.
In your android phone, you can open and configure the app to choose the method of connection and the events for which you should get notified, Best use Wifi/Bluetooth with all events enabled.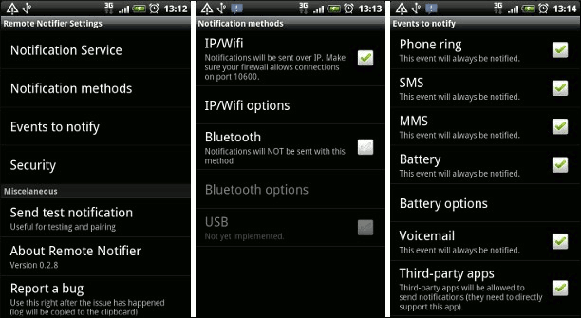 On your computer side after installing the notifier program, you need to select the connection method to be the same as what is set in your phone. The best way would be Wi-Fi/Bluetooth. You can also choose to receive notifications from one device or many devices if you have.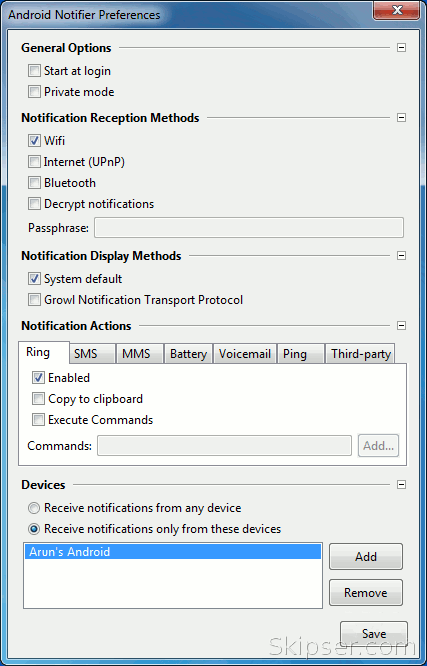 Once all set, you can test by calling from another phone or sending a test sms to your android mobile. You will be able to see a message window from the notifier -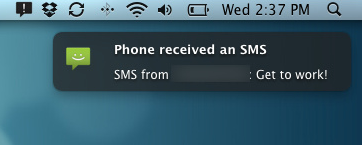 So simple to use and useful, android-notifier is a must-try tool.