There would be various reasons why you would want to block a phone number. May be you just don't want to receive any calls from your boss on a vacation or you might be frustrated with that advertising call that keeps on coming.
It is actually very easy to do in an android phone and there are two ways.
1. Directly blocking a number on an android phone.
Although there is no "Block number" option in the android menu, it is actually very easy. Just follow these simple steps.
Go to contacts and tap on the person whom you want to block.
Now press the "menu" button and tap on "Options".

In the options window, select the "Incoming Calls" option.

That's it, now any calls from that number would go to your voice mail. If you have not configured any voice-mail options from your mobile service provider, the caller would get a "this phone is busy" message whenever he calls.
Now most of the time, advertising calls would come from numbers you would not store on your mobile and hence would not be in the contacts list. So the trick here is to create a new contact say "Blocked", add all numbers you want to block for that contact and use the technique above.
2. Android app to block numbers.
Another alternative is to use an app that can block calls. Although there are many out there, the most convenient and popular one would be mr.number. After downloading and installing the app from Google play store, blocking numbers is pretty easy.
Fire up the app and it will first show you your recent contacts.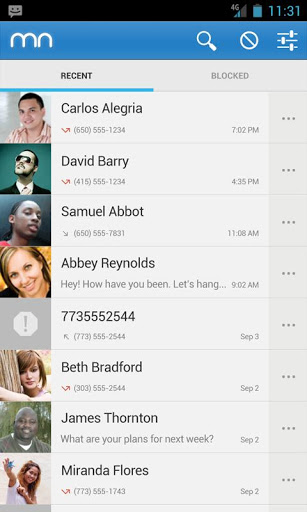 To block a contact or number, just tap on the dots against the number and select "Block Number". You will now be shown a list of options. You can choose to either hang up immediately or send the call to your voice mail.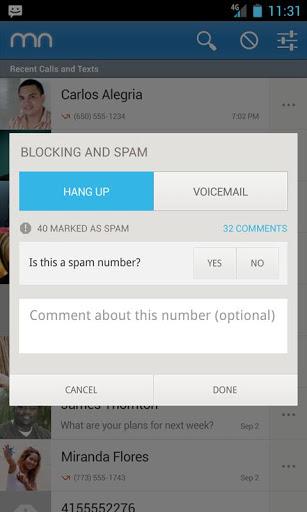 You can also directly add number to be blocked by clicking on the block-list icon just next to the search icon on the top. From the blocklist menu, you can directly add numbers to hang up, be sent to voice mail or even add exceptional rules like blocking numbers based on an area code, blocking all calls on your contact list or even block any number starting with a certain combination.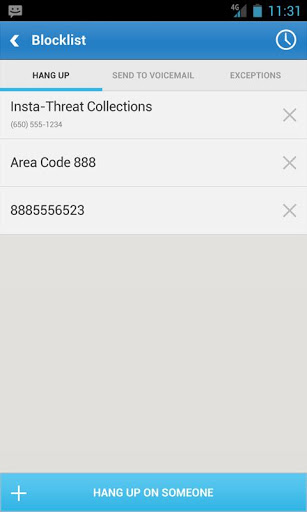 Now which method you want to use depends on how often or how much you need to block people. If you block a number directly in android and forget it a while later, there is no easy way to figure out which number you have blocked. But with the app, the lists are always at your disposal.
Conclusion: If all you need is to avoid calls from your wife while sipping your favorite glass of beer, just use the direct blocking method. For anything more, better to use the app.
Download Mr.Number from android play.
Also See: How to try Paid apps in your android phone for FREE.