Transferring files from your android phone to other android, iPhone, Windows or Linux PC is usually very slow. Especially with large files, it may take a while. And if you are trying to share files with another phone, you would with most certainty use Bluetooth which is even slower.
A faster way to transfer files is via Wifi which is upto 20x faster. But to do this, you need to do Wifi tethering and create a server which is not easy to do manually. The "Fast File Transfer" app makes it easy for you by hideing all the dirty work behind the scene. Let's see how to use it -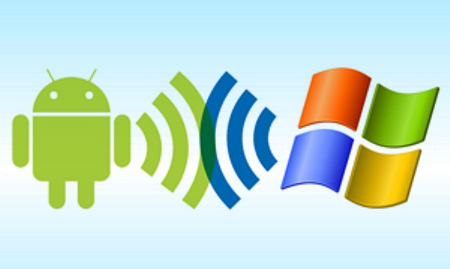 First make sure Wifi on both your android phone and PC (or other android or iPhone) is turned on.
To transfer a file,
just long press the file in your android's file browser or gallery and select "Share"(or "Send").
From the options that come up, select "Fast File Transfer". Now the app will start and ask you to set a password(one time only) for a Wifi hotspot it is going to create.
Once done, it will ask you to start Wifi on the second device and and join the Wifi network just created.

Once the second device joins, the app will give you a URL which you need to enter in a browser on the other device (pc, android or iPhone). If your phone is connected to the internet, the app will also show a QR code to quickly open the URL on another phone without having to type it manually.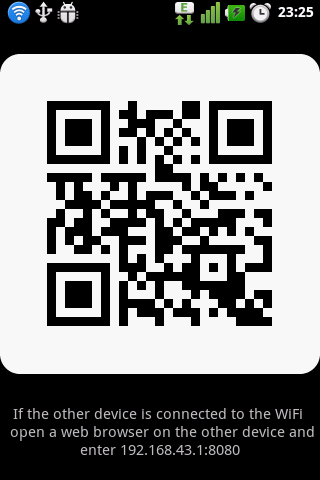 That's it. The moment you open the URL, the browser will ask for saving the file to any location you choose.
What just happened is that the app created a Wifi hotspot and a server hosting the file at the address it gave you. The file can now be downloaded using any web browser from this URL. Since the file transfer happens via Wifi, you will get speeds up to 33Mbps. That is like 1Gb file transferred in couple of minutes.
Another cool thing is that only one device (your phone) needs to install the app. And you can transfer files to any other device like iPhone, Windows, Linux or other android phones just by connecting to the Wifi network created by "Fast File Transfer". Also, the data is transferred directly from your phone to the other device and no need to worry about any data transfer costs as well.
Also See: Share internet in your PC with your android phone.