Internet explorer used to show a big list of autocomplete URL suggestions till version 8. But starting IE 9 (9, 10), it shows only a maximum of 5 URLs in the autocomplete list. The reason for the small list is that IE has started showing items from user's favorites as well as history in the autocomplete area. In order to make up for the lost space, the actual autocomplete list is shrunk to 5. But for most people who are used to opening websites using the big list, the new feature is a big disappointment.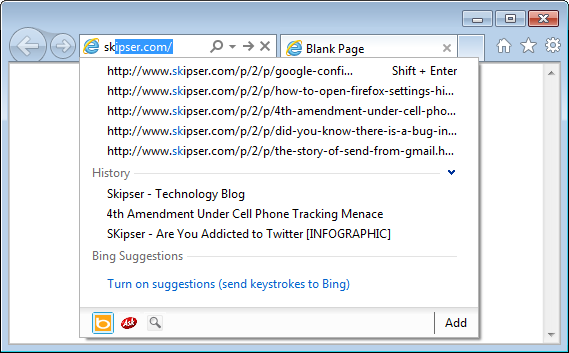 How to Make IE Show More Than 5 URLs in Autocomplete.
1. First click on the toolbar icon on the top right of IE and select "Internet Options".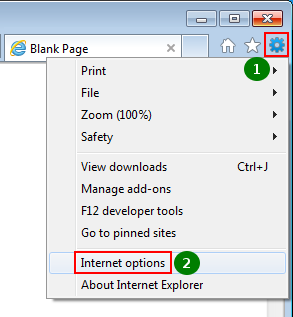 2. Go to "Content" tab and click on "Settings" button for "Autocomplete".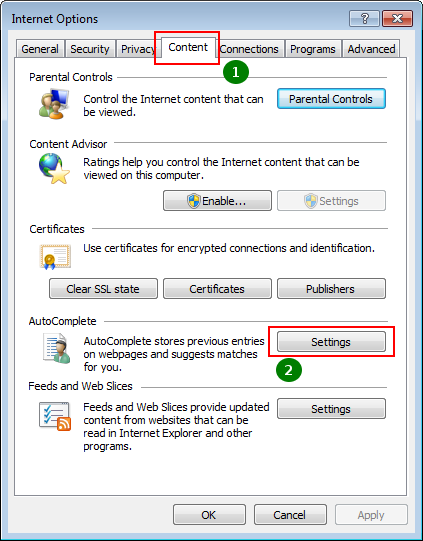 3. In the settings window, uncheck both "Browsing History" and "Favorites" and click "Ok".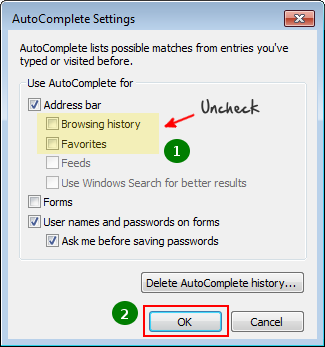 That's it. Now try typing in an address and Internet Explorer will show the old big list of URLs which you are so used to. Here's a video to make it easier -