How often does your friends write on your Facebook wall? Not that often may be, but if its your birthday, the numbers sure will be huge. And most of the time, we just can't reply to each and every birthday message.. the list is too long!!
Here is a cool Facebook app called "Say Thank You" that can save you from this awkward moment. It makes replying to all your birthday wishes automated. Write a message and send it as a reply to all or selected birthday wishes. Lets see it in action.
First go to the "Say Thank You" app page.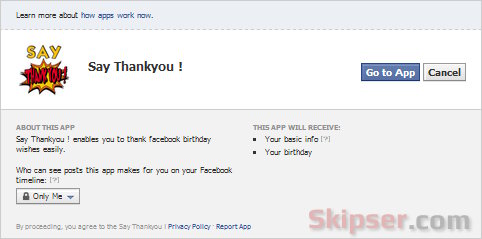 Once you grant access to your Facebook profile, first a double check on your birthday date.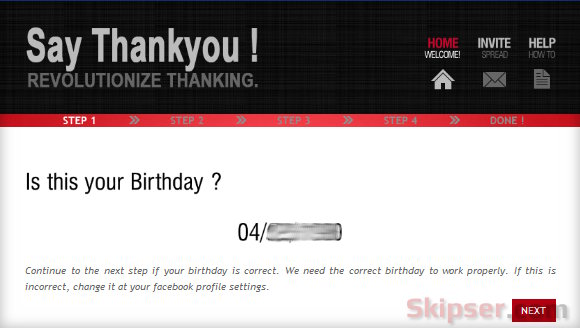 No select how the app should respond to the birthday wishes you have. You can either comment to all posts, like all posts or comment and like all posts.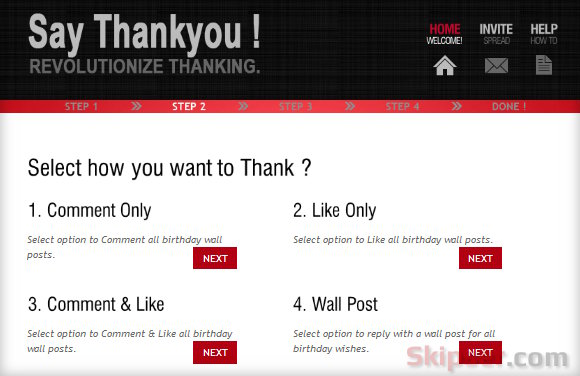 Next enter the reply you want to send for your birthday wishes. A simple one like "Thanks a lot friend." would do.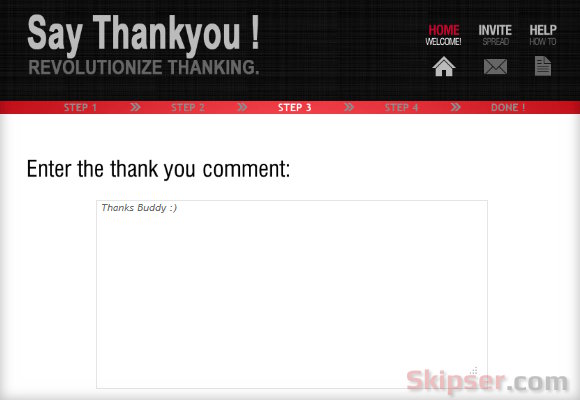 Once done, you will be shown a list of all the birthday wishes you have on your wall. You can either reply to everybody or select people from the list.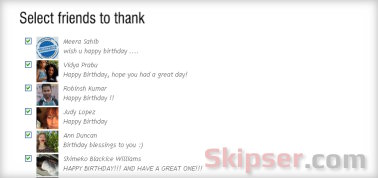 For instance, most usual "Happy birthday buddy" message could be replied with the automated message. For others which are more personal, you could uncheck them and reply to them separately.