Do you use Paypal to send money to your friends or family?
Well you could add a bit of personal touch to the money you are sending using Paypal's new "Send Money" Facebook app. Now that almost everyone has a Facebook account these days, it makes perfect sense. And the best part is - Its Free.
Along with the money, you could also choose to send a customized greeting card of your choice via Facebook. The best part is - you can also add your own photos, text message and even a Youtube video to be sent as well. There's also a large selection of cards to choose from that matches almost every occasion.
How to use "Send Money" app
To use the app, go to the "Send Money Facebook Page". There are two ways to do it - You can either send a card along with the money or you can just send the money alone.

Assuming you choose to send a card, there are 4 steps -
1. Select a card
First you need to select a chard to send. There is card for almost every occassion and are organized into catergories. If you are in a naughty mood, try out the "Just for fun" and "make someone's day" categories.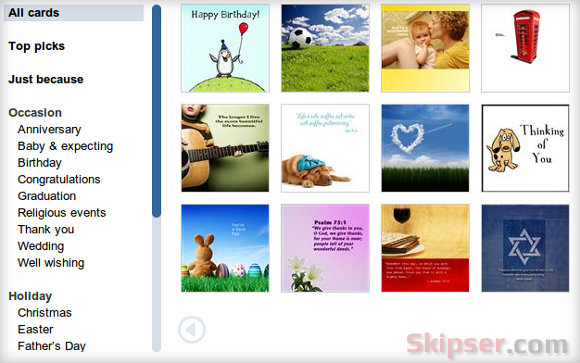 2.Who's it to?
The app will first ask permission to see your friends list. Once done, start typing your friends name and select him from the list that the app brings up. Now the app will ask for his email.
The email is needed because the app must send your friend an email alerting them to log into PayPal to accept the money. This can be a bit of downside because you can only send money to people whose email ids you know.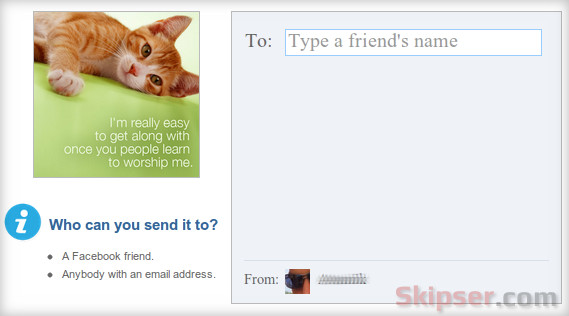 You can also preview the Facebook post that is going to be sent.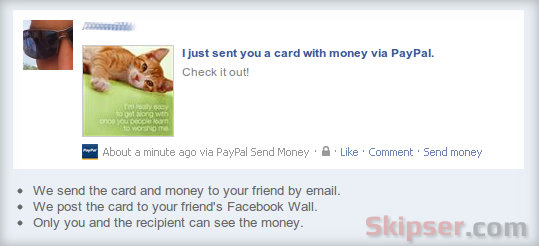 3. Write a message
The app gives you a rich text editor to write a message. You can choose the background, attach your own protos, or videos (youtube or using webcam) as well.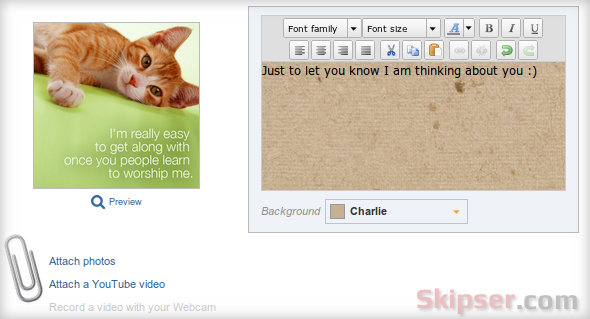 4. Add the money.
The final step is to add the money you would like to send.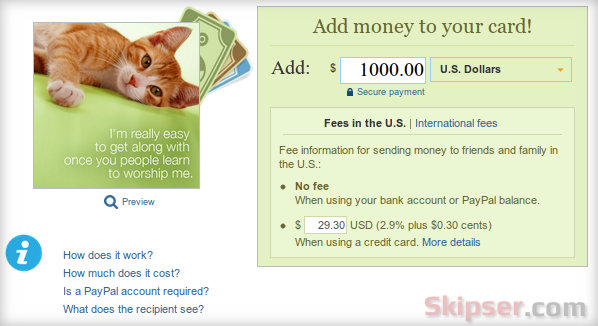 Once done, you will be redirected to paypal to complete the transaction.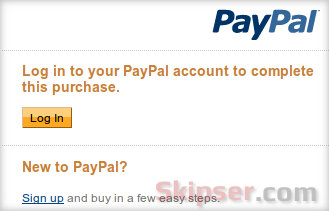 Your friend should have a paypal account to accept the money. Even if they don't have one, he/she can easily register for one using the email id you have sent to, and receive the money - Easy isn't it.