Mark Zukerberg became the first test monkey for Facebook's "pay for messaging" system when they introduced the feature charging $100 per message to go directly to Zukerberg's inbox. And Facebook is soon to introduce a messaging system where you can directly message non-friends by paying $1 per message. These messages will go directly to the person's Inbox rather than the Others folder. The basic idea is that by having the sender pay a small fee, Facebook can be certain that the message is important and will also keep away spammers to an extend.
But looks like Lukas Klein has discovered a loophole that allows anybody to send a direct message to any body's inbox for free without paying a dime. The trick utilizes a loophole present in Facebook's profile reporting feature. So to send a message to Mark Zukerberg for free, here's what you need to do.
First go to the person's profile and click on "Report/Block".

In the window that popup up, select "Submit a report" and then "Report ... account" and click "Confirm".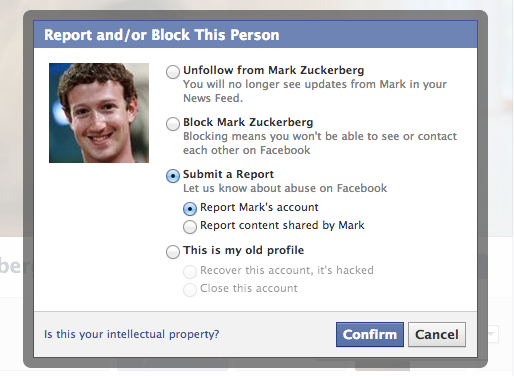 In the next window, choose "This timeline is using a fake name" and click "Continue".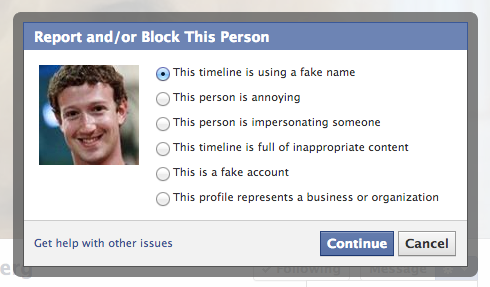 In the next window, choose "Ask ... to change their name" and a text box will appear containing a message asking to change his name. Just edit this text and type in what ever you want to message the person. Make sure the "Submit a report" check box is not ticked and click continue.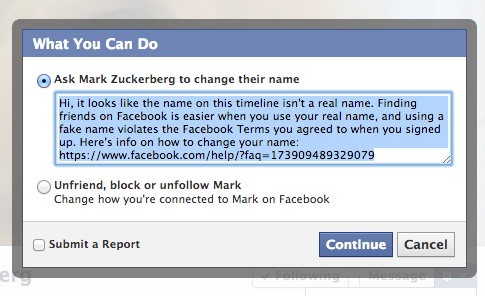 That's it, the message will go directly to his inbox. The feature actually is to allow people to point out incorrect name or profile to the owner so he can correct it on his own. But by allowing to edit the message, Facebook just allows anybody to message anybody. And since there is no "subject" that goes with the message, it looks like any regular message itself.