Is your HTC android phone not as fast as when you bought it? Are the apps taking more time to load? Is the battery getting drained off a lot faster? Are you facing a lot of force closures?
Generally all these make the phone you spent so much money on, feel sluggish and unusable. In most cases, you will be able to find out a rogue app or live wallpaper that is the culprit. But some times your phone is so overloaded with apps or have too much customisations that you really feel like starting from fresh. Then, its time to hard reset your HTC phone.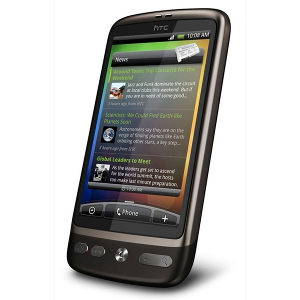 Now before you start, there are some things to keep in mind.A hard reset will wipe off all existing phone data including apps, SMS, Contacts and Calendar schedules. And you will have to add them back once your HTC phone reset is complete. So it is better to take a backup of your phone data using tools like Titanium(free, but only for rooted phones) or MyBackup(paid app) and make sure to copy the backup data file from your phone to your PC.
Resetting HTC phone using phone settings.
This is the most convenient way to reset your phone.
From your home screen, go to Menu and tap on Settings.
Scroll down and tap on "Privacy" (or "SD & phone storage" in case of old phones).
Tap on "Factory data reset" and select "Reset phone" -> "Erase everything".
Resetting HTC phone using phone buttons.
If you encounter any issues accessing your phone Settings, you can still reset your phone using your phone buttons.
First turn off your phone. If the power button fails to work, just remove the battery and put it back. Then press and hold the "Volume Down" button, and the Power button together. A new screen will come up asking you to confirm reset. You can navigate using the Volume Up and Down buttons and select using the power button. Select "Yes" and you HTC phone will get reset to factory defaults.
Things to know.
Once you reset, you can use the same tool you used to backup your phone data to restore them back. Please remember that after a phone reset, only your phones internal memory is cleared of apps and data. You SD card will remain intact as it was before. So if you are re-setting your phone for a give-away, make sure to remove the private data in your SD card as well.
Finally, here's a small video explaining both methods to reset your HTC phone -