Google+, the new social networking site from Google has received a mixed bag of opinions. Many are all praises for Google+, but there are many others who didn't like it as well.
Most of those who didn't like Google+ would want to delete their accounts permanently... Only delete the Google+ account and not the full Google (gmail) account.
Here are the steps to permanently delete your Google+ account-
First open your Google+ page.
Click on your profile photo appearing on the top right portion of the page. In the menu that comes up, click on "My Account".
In the new page that opens, click on "Delete your account or services" under the "Account Preferences" section.
Click on "Delete Products".
You will now see a list of Google products you are using including Google+. There is an option to choose to download all data which includes your uploaded pics. Do that if you want.
Now click on the delete icon (dustbin) against Google+.
You will get a confirmation popup. Scroll down to bottom, tick the "Yes I understand...." and click on "DELETE GOOGLE+" button.
That's it. Google will permanently delete your Google+ circles, posts, and comments without leaving a trace. Most importantly, other services from Google like your Gmail, Google Docs, Google Calendar etc will remain untouched.. Here's a visual guide-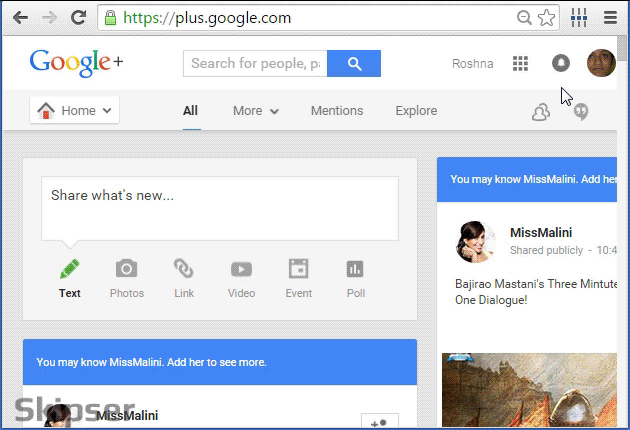 You can also choose to un-follow all people you had added to your circles earlier. Otherwise, google will still send you notifications about their activities if you had opted for it. Also make sure you delete Google+ and not accidentally delete another service like YouTube. Once deleted, you can't recover any previous data.
If you have any questions, please leave a comment below and I will get back to you.