Theme Updates - Microsoft has been constantly adding in new themes to its theme pack. I will be picking a very beautiful one every week specially for you. After all, it's your desktop which you see most of the time :-)
Australian Landscape Theme.
With summer coming up, here's a coll theme with photos captured by Ian Johnson from the lush green fields, peaceful groves of trees, and picturesque remnants of a rustic past in Australia.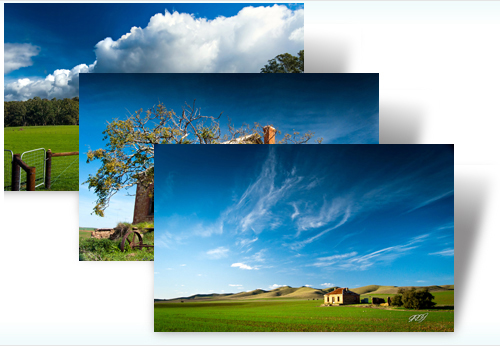 Download Australian Landscape Theme.