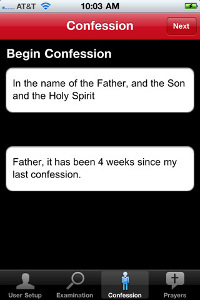 There is no shortage of unusual apps these days.
Now religious iPhone or iPad owners with a guilty conscience can download a confession app for their device. The app takes users through the sacrament - in which Catholics admit their wrongdoings - and allows them to keep track of their sins.
The app provides a step-by-step guide to the confession process. It also allows users examine their conscience based on personalized factors such as age, sex and marital status.
'Confession: A Roman Catholic App' is branded as "the perfect aid for every penitent". The app has gained unprecedented popularity after an endorsement from church where authorities from both the UK and US have given it their seal of approval, in what is thought to be a first of its kind every by the church.
The app was developed with the help of Reverend Thomas Weinandy (of the U.S. Conference of Catholic Bishops) and Reverend Dan Scheidt (Queen of Peace Catholic Church, Indiana) and several other priests.
A spokesperson from the Catholic Bishops' Conference of England and Wales told the app was a "useful tool to help people prepare for the Sacrament of Reconciliation".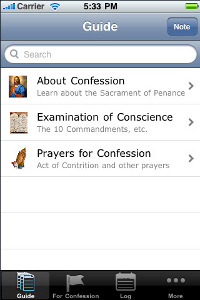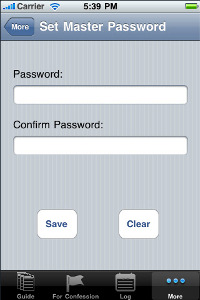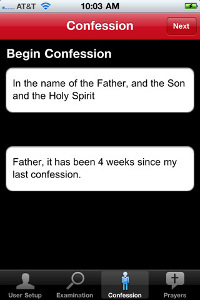 Despite its endorsements, it is not intended to replace traditional confession entirely.Instead, it encourages users to understand their actions and then visit their priest for absolution.
Developer Patrick Leinen says "Our desire is to invite Catholics to engage in their faith through digital technology".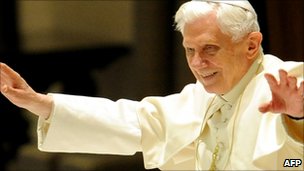 The launch comes shortly after Pope Benedict XVI gave urging to Christians to embrace digital communication and make their presence felt on-line.
In his World Communications Address on 24 January, he said it was not a sin to use social networking sites - and particularly encouraged young Catholics to share important information with each other on-line.
"I invite young people above all to make good use of their presence in the digital world," the pope said.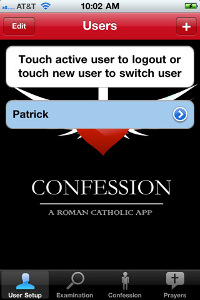 It is thought to be the first time the church has approved a mobile phone application, although it is not entirely unfamiliar with the digital world.
In 2007, the Vatican launched its own YouTube channel.
Two years later created a Facebook application that lets users send virtual postcards featuring the pontiff.