Growth Chart of Google+ With 50 Milllion Users in 88 Days.
Here is a beautiful growth chart with time taken by all major social networking sites to reach 50 million users. Amazing Google+ just did it in 88 days.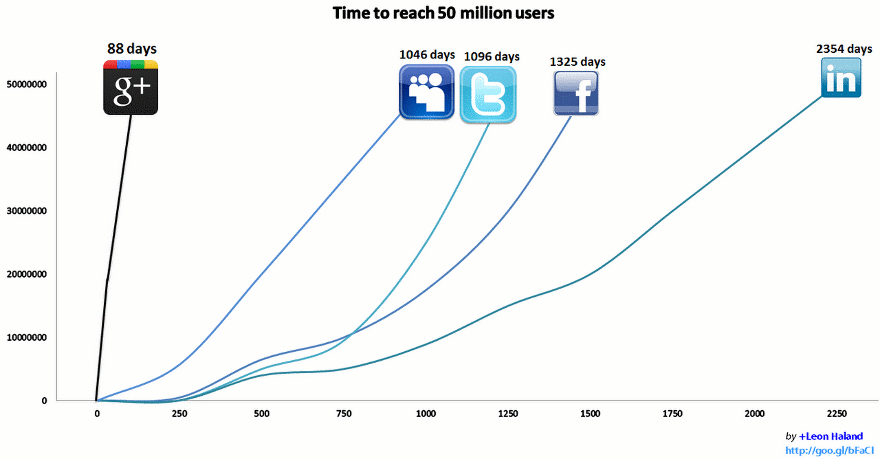 Has it really overtaken Facebook this time? Please do add in your valuable opinions as comments below.
You may also like